Colloide 20th Anniversary Celebrations
Colloide Through The Years
March 2022 was a very important month for Colloide, as we celebrated 20 Years in business. Paddy McGuinness founded the company in 2002 and Colloide has grown from humble beginnings in a small premise in Cookstown Enterprise Centre to 3 offices across the UK and Ireland.
The team has grown, as well as expertise and strong #TeamTIES are the core foundations for the business. We are proud to acknowledge that some of our team have been with the company from the very start.
Colloide started within the water treatment sector and now provides energy solutions and facilities engineering alongside this. Our sister company Colloide Site Services was set up in 2017 and has been vital to how Colloide operates and both firms still work closely together.
2022 is an exciting year, one that will be marked by reflecting on what has been achieved, appreciating the amazing team we have and looking toward many more successful years to come.
A Big #TeamColloide Thank You
The Colloide team wanted to show Paddy, Managing Director a little appreciation and thanks for all his hard work and dedication throughout the years. In the video below we have compiled some of the lovely comments that were received.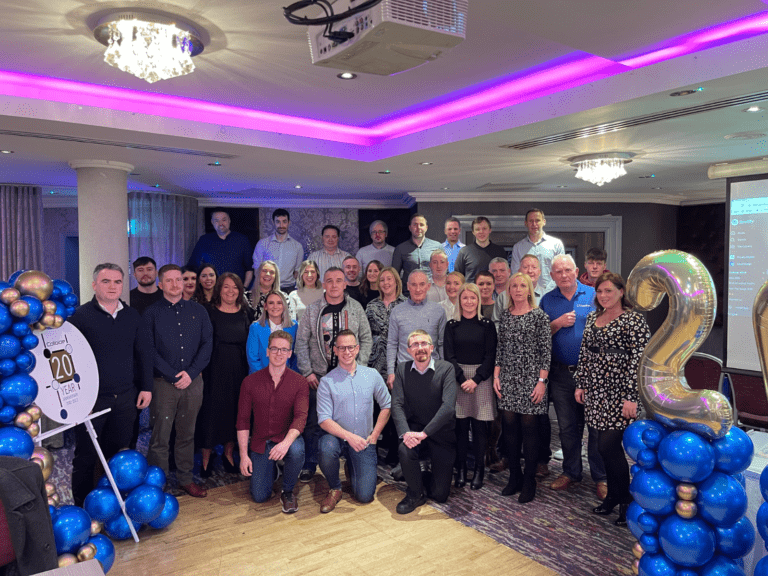 20th Anniversary Team Event
We held a wonderful celebratory event with some of our team in the Greenvale Hotel on the 11th March. This was an opportunity to reconnect as a team, with several team building games organised. The team also presented Paddy, Managing Director with a gift and several presentations were given providing reflections of the past 20 years, the team and our strong #TeamTIES.